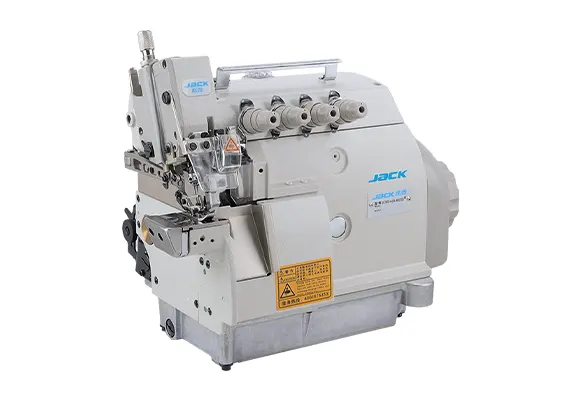 Vishal Sewtech is the name that has been widely known as the leader JACK 797 Sewing Machine Manufacturers in India. With the integrated servo motor the device saves up to 71% energy. Thanks to the integrated fan in the hand wheel, the gadget prevents overheating and extends its lifestyles. The system features a number of stitch options, including zigzag, directly, and ornamental stitches. The smooth-to-use LCD display screen permits for quick and convenient adjustments to the stitch length and width. The machine additionally consists of a built-in needle threader and drop-in bobbin machine for effortless threading and bobbin winding. With its durable creation and reliable overall performance, this stitching system is perfect for both newbie and experienced sewers alike. Whether you are creating garments, home decor objects, or add-ons, this gadget will assist you attain expert-searching consequences every time. So why wait? Invest on this probably the greatest stitching gadget today and begin bringing your creative visions to existence!
JACK 797 Sewing Machine - Specification
---
Automatic Tensioner
Thanks to this device it is possible to tension the band to attach it to the neck opening or the clo
Small Arm
Suitable where a small arm diameter is required to be able to work small items
Top Feed (TDI)
Through the height adjustment of the upper feed, the seam can be adjusted to the best conditions for
Eco Servo Motor
With the built-in servo motor the machine saves up to 71% energy.
Integrated Fan
Thanks to the integrated fan in the handwheel, the machine prevents overheating and extends its life
Description
Jack is the leading Sewing Machine Traders. Thanks to this stitching mechanism, the straps can be folded and attached to the hem of the neck or attached to closed loop elastic for boxers, lapels, sportswear, etc. The versatility of this machine is truly remarkable. Whether you want to protect your punches or add some extra support to your sportswear, this machine has you covered. The closed loop elastic design ensures a snug fit without slipping or sagging, giving you the confidence and comfort you need to tackle any activity. And with its compact size and easy-to-use design, it's the perfect accessory for anyone on the go. So why wait for it? Try this amazing device today and experience for yourself its convenience and versatility!
Being the largest JACK 797 Sewing Machine Suppliers it has 148mm arm, available with or without pneumatic tensioning device, adjustable stitch length, and integrated energy saving motor, also available with top feed. Our machines are known for their durability, precision and ease of use. We constantly strive to innovate and improve our products to meet the changing needs of our customers.
We are the largest JACK 797 Sewing Machine Exporters and distributors. Our device is Suitable in which a small arm diameter is required with a purpose to work small objects. Through the peak adjustment of the top feed, the seam may be adjusted to the excellent situations for all types of fabrics. This feature is in particular beneficial for folks who paintings with a lot of materials, as it permit for extra precision and control over the stitching method. In addition to the height adjustment, many contemporary stitching machines additionally come prepared with a number other advanced capabilities, inclusive of automatic thread slicing and needle positioning. These functions can significantly streamline the stitching process and make it less difficult to reap professional-exceptional consequences. Whether you're a pro seamstress or just starting out, investing in a super stitching gadget can be an first-rate manner to enhance your abilities and take your projects to the next degree. So why now not explore your options nowadays and discover all the extraordinary things that present day stitching machines must offer?
Enquire Now
Your email address will not be published. Required fields are marked *
JACK 797 Sewing Machine