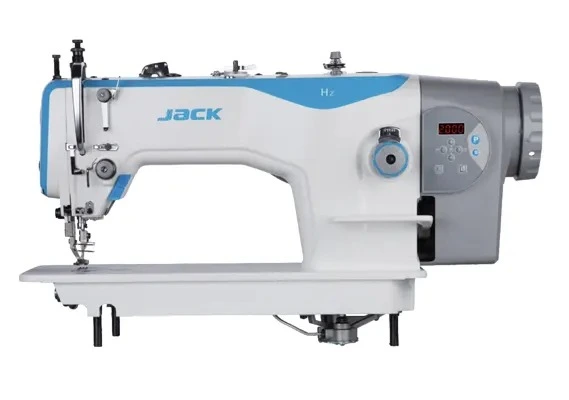 Jack is the name that has been widely known as the leader Jack H2 Sewing Machine Manufacturers in India. Hand wheel with cooling gadget, to reduce the engine temperature. Electronic manage that increases the power and sturdiness of the components. The wheel with cooling system is an progressive function that has been designed to lessen the engine temperature. This is specifically beneficial in warm climates wherein engines can overheat and purpose damage to the vehicle. The cooling machine works by using circulating coolant thru the wheel, which absorbs warmth from the engine and dissipates it into the air. This allows preserving the engine walking at a secure temperature, which in turn increases its electricity and durability. The electronic control machine is any other crucial characteristic that complements the overall performance of the vehicle. It makes use of superior algorithms to optimize the operation of diverse additives, which include the transmission, suspension, and brakes. This consequence in smoother acceleration, higher handling, and progressed fuel performance. Overall, those two features are a testimony to the on-going innovation and development in automotive technology, and that they function a reminder of the way far we've got come because the early days of motoring.
JACK H2 Sewing Machine - Specification
---
For Heavy Materials
Top feed, 750W motor, extremely durable for heavy materials, sews 10 layers of medium-light leather
Sealed Presser Foot Bar
Solid grease lubrication that eliminates oil stain problems.
Direct Drive Coaxial Motor
Reduces energy loss, makes your machine fast, stable, durable and quiet.
Easy To Use Panel
Control of simple functions and button for factory reset
LED Light
Equipped with 3 levels of LED lighting, it offers clear visibility, allowing greater comfort in proc
Cooling Fan
Handwheel with cooling system, to reduce the engine temperature. Electronic control that increases t
Description
Jack is the leading Jack H2 Sewing Machine Traders .Top feed, 750W motor, extremely long lasting for heavy materials, sews 10 layers of medium-light leather with exquisite outcomes. The stitching gadget with a 750W motor is a exceptional desire for people who work with heavy materials. It is extremely durable and may deal with the wear and tear of every day use. This gadget is ideal for people who want to sew 10 layers of medium-mild leather-based with superb outcomes. The feed machine ensures that the fabric stays in area at the same time as you sew, so that you can cognizance on growing your masterpiece. The motor is robust sufficient to address even the toughest substances, making it an exceptional funding for each person who desires a dependable sewing system. Whether you're a expert tailor or just beginning out, this device is certain to fulfill all your desires. So why wait? Invest inside the first-rate today and begin creating lovely pieces that will remain a life-time! Solid grease lubrication that removes oil stains problems.
Being the largest Jack H2 Sewing Machine Suppliers. Reduces strength loss, makes your device rapid, stable, long lasting and quiet. These are just a few of the blessings that include the use of notable thermal interface substances (TIMs) to your digital devices. TIMs are important for ensuring efficient warmness switch among additives, that's vital for preventing overheating and prolonging the lifespan of your device. By minimizing power loss and improving thermal conductivity, TIMs can also assist your device run quicker and greater reliably. In this newsletter, we'll take a more in-depth take a look at how TIMs work and why they're so vital for contemporary electronics. Control of easy features and button for manufacturing unit reset
We are the largest Jack H2 Sewing Machine Exporters and distributors. Equipped with 3 degrees of LED lighting, it gives clean visibility, allowing greater comfort in processing and fending off eye pressure. The LED lights machine in this device is clearly incredible. With 3 distinctive degrees of brightness, it's easy to discover the perfect setting for any project. Whether you are running in a dimly lit room or outdoor in brilliant sunlight, this tool has you blanketed. The clear visibility supplied via the LED lighting is a game-changer, making it less difficult to procedure data and reducing eye pressure. It's splendid how a whole lot of difference suitable lights could make, and this tool delivers in spades. If you're looking for a device to help you paintings more efficiently and effectively, look no in addition than this LED-lit wonder.
Enquire Now
Your email address will not be published. Required fields are marked *
JACK H2 Sewing Machine