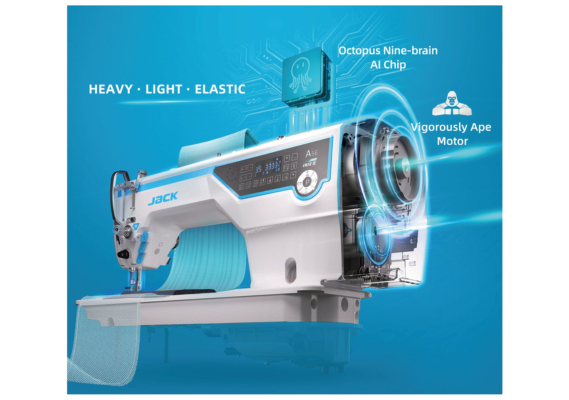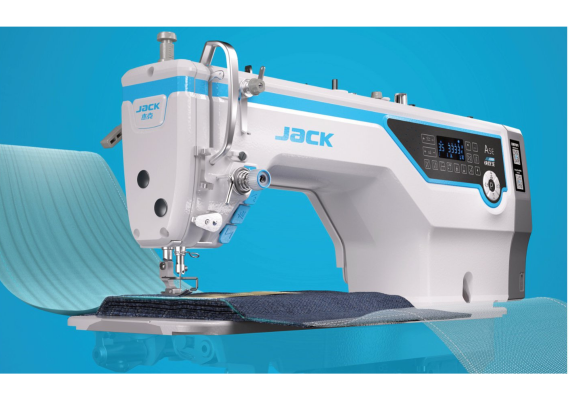 Jack is the leading Single Needle UBT Sewing Machine Manufacturers. Introducing the innovative Single Needle UBT System with Automatic Stitch Function, a real game-changer in the world of stitching! Whether you're a seasoned seamstress or a newbie looking to discover the art of sewing, this modern device is designed to make your stitching revel in a breeze. One of the standout capabilities of this machine is its adaptive capability. With superior sensors and sensible generation, it robotically adjusts to the material type, thickness, and texture you're operating with. Gone are the times of manual changes and guesswork! The system acknowledges the material and selects the top-rated stitch settings for you, ensuring perfect and expert results every time.
Single Needle UBT Sewing Machine - Specification
---
Octopus Nine-Brain Al Chip
Intelligent Perception and response to fabric changes in real-time
Vigorously Ape Motor
Large Torque, strong Explosive Power
Description
Being the Single Needle UBT Sewing Machine Suppliers, The Automatic Stitch Function takes convenience to an entire new stage. Simply pick out the stitch style you preference from the person-pleasant interface, and the gadget looks after the relaxation. Whether it's instantly stitches, zigzag patterns, ornamental designs, or buttonholes, the Adaptive Machine provides particular and consistent sewing with none effort on your component. It's like having a skilled tailor proper at your fingertips!
We are the largest Single Needle UBT Sewing Machine Exporters and distributors. With our Exceptional device, Experience the future of stitching with the Machine with Automatic Stitch Function. Embrace the ease of automatic stitching even as retaining the joy of guide craftsmanship. Whether you are growing clothes, domestic decor, or personalized gifts, this device will take your stitching projects to new heights of perfection. Get ready to unleash your creativity and let the Machine remodel the manner you stitch! Crafted with exceptional and durability in thoughts, this system capabilities a sturdy production and reliable overall performance. It results easily handles an extensive variety of fabrics, from sensitive silk to heavy denim, so you can tackle any mission with confidence. The adjustable speed control lets in you to sew at your preferred tempo, accommodating each beginners and professionals alike. Not most effective does the Adaptive Machine provide automatic functionality, however it also gives guide alternatives for those who prefer to have greater manipulate. You can override the automated settings and adjust the stitch length, width, anxiety, and other parameters to personalize your stitching enjoy. It's a flexible device that caters for your individual wishes and choices.
Jack is the name that has been widely known as the leader Single Needle UBT Sewing Machine Traders in India, to similarly decorate your stitching journey, this device comes with numerous add-ons. It consists of a collection of presser feet for diverse duties, a thread cutter for handy trimming, and an integrated needle threader for smooth threading. The LED lighting fixtures illuminates your workspace, lowering eye stress and making sure accurate stitching even in low-light situations. With its glossy and cutting-edge layout, the Adaptive Sewing Machine seamlessly blends into any stitching room or studio. Its compact length makes it smooth to save and shipping, whilst the intuitive controls and clear LCD display screen make it consumer-pleasant for beginners and experts alike. The device also boasts a quiet operation, allowing you to work without disturbances.
Enquire Now
Your email address will not be published. Required fields are marked *
Single Needle UBT Sewing Machine