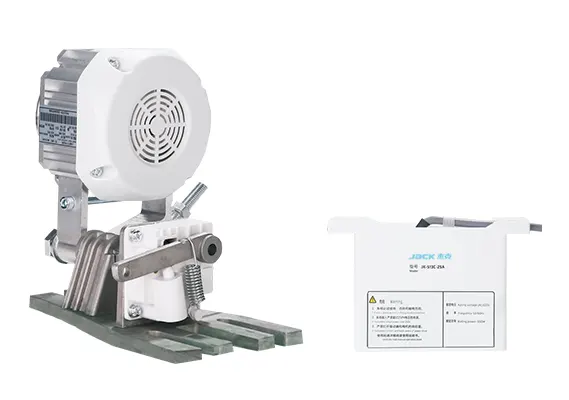 We are the largest JACK 513C Sewing Machine Motors Manufacturers. With its Increases safety, performance and quietness without vibration, making it the best sewing machine in the industry. In addition to its excellent performance, this sewing system also has a pumpkin and a modern look that is sure to impress. Its intuitive controls make it easy to use for any experienced and novice drainer, while its long-lasting construction ensures it can handle even the toughest workloads. Whether you are a professional seamstress or a hobbyist, this sewing machine is the right choice for absolutely everyone who appreciates the best, reliability and efficiency. So why wait? Invest in a comfortable sewing machine for your business today and start experiencing its benefits for yourself!

Jack is the name that has been widely known as the leader JACK 513C Sewing Machine Motors Traders in India. More protection, efficiency and silence without vibration, making it a quality sewing machine for the industry. In addition to its incredible features, the machine also has a pumpkin and avant-garde design that is perfect to complement any workspace. Its user-friendly interface and intuitive controls make it easy to operate for novice sewers, while the advanced technology ensures precise stitching and consistent results every time. In addition, its low renovation needs and sustainable construction make it a valuable financing option for any business. Whether you run a small house or a large factory, this sewing system is the perfect choice for all your sewing needs.
JACK 513C Sewing Machine - Specification
---
Energy Savings Of 71%
Thanks to this revolutionary "Servo" technology it is possible to considerably reduce costs and be m
Direct Transmission
More safety, efficiency and silence without vibrations
Speed And Needle Position
The speed and up/down needle position are easily adjustable
Quick And Easy Maintenance
Description
Jack is the leading JACK 513C Sewing Machine Exporters and distributors .Offering industrial Sewing Machine, Thanks to this progressive; thanks to technology, it is very profitable to reduce payments and be environmentally friendly. In addition to cost savings and environmental benefits, the Service era also offers improved performance and accuracy. The superior control system enables very precise and efficient movement, resulting in faster production boxes and higher gloss products. Servo motors can also be programmed to perform unique tasks, making them ideal for automation and robotics. In addition, the Servo generation has a longer service life and requires much less maintenance compared to conventional hydraulic or pneumatic systems. All these advantages make the Service Generation a smart investment for offices looking to increase efficiency and profitability, even while reducing their carbon footprint. Overall, Service technology offers many benefits to businesses, including financial savings, environmental benefits, improved efficiency and accuracy, automation capabilities, longer service life and reduced shelf life. Investing in the service era can help organizations increase their efficiency and profitability while contributing to a more sustainable destiny.
Being the largest JACK 513C Sewing Machine Suppliers. The needle speed and up/down position are easy to adjust, making it an excellent sewing machine for the industry. In addition, the machine's sturdy construction and durable materials ensure that it will withstand heavy use and closure for years. Its massive painting surface leaves plenty of room for quick and efficient management of materials and entire projects. In addition, the device has many sewing options, including zigzag, straight and decorative stitches, making it a flexible device for all sewing tasks. Its customized user interface and intuitive controls make work easy even for amateur plumbers, while its excellent features allow experienced professionals to take their work to the next level. Overall, this sewing system is a reliable and green choice for everyone.
Enquire Now
Your email address will not be published. Required fields are marked *
JACK 513C Sewing Machine