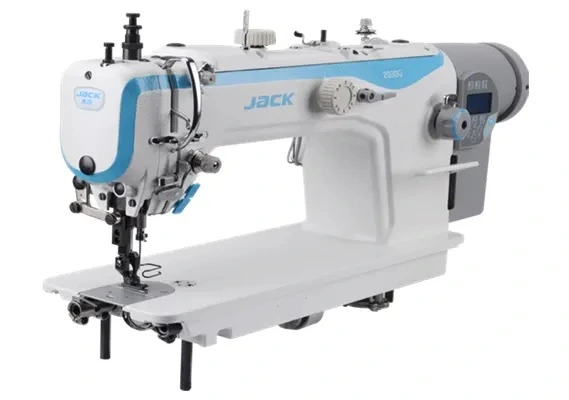 We are the largest Jack 2030 Sewing Machine Manufacturers. If you want to take your sewing abilities to the subsequent degree, this machine is the correct choice for you. With its advanced features and intuitive layout, this sewing machine is the precise tool for all and sundry trying to elevate their craft? Whether you are a seasoned or just starting out, its user-pleasant interface makes it smooth to create stunning outcomes with minimum attempt. And thanks to its durable creation, you may ensure that it'll rise up to even the maximum worrying initiatives for future years. So if you're prepared to take your stitching abilities to the subsequent level, look no in addition than this powerful and flexible machine.

Jack is the name that has been widely known as the leader Jack 2030 Sewing Machine Traders in India. With its stunning range of capabilities and unbeatable reliability, it's an appropriate preference for anyone who desires to gain expert-high-quality consequences whenever they sew.
JACK 2030 Sewing Machine - Specification
---
Top Feed
With this type of upper and lower feed, forget about the sliding of the material.
Big Operation Space
335MMX150MM, 75mm wider and 20mm higher than normal, Wide range of applications
All The Power You Need
750W servo motor, strong needle perforation, 8 layers of leather can be sewn easily;
Easy To Learn, Easy To Use
Easy to adjust the inner and outer foot, suitable for various thick fabrics with beautiful stitches.
Description
Jack is the leading Jack 2030 Sewing Machine Exporters and distributors .With this form of higher and decrease feed; overlook approximately the sliding of the fabric. With this form of higher and decrease feed mechanism, you could overlook approximately any issues associated with the sliding of the cloth. This characteristic guarantees that the cloth is constantly fed through the device at a steady pace, ensuing in precise and correct stitching. Additionally, this feed gadget lets in for the stitching of a extensive range of materials, which includes those which might be thick or stretchy. The result is a extremely good completed product that looks professional and lasts longer. Whether you are a beginner or an skilled seamstress, having an top and lower feed gadget on your sewing machine is essential for attaining outstanding results every time. So why settle for anything much less whilst you can have this advanced era at your fingertips? Invest in a system with this option these days and take your stitching tasks to the subsequent level! 335MMX150MM, 75mm wider and 20mm higher than every day, extensive range of applications. 750W servo motor, robust needle perforation, eight layers of leather may be sewn easily;
Being the largest Jack 2030 Sewing Machine Suppliers. Easy to alter the inner and outer foot, suitable for numerous thick fabric with beautiful stitches. This sewing device is a flexible device that can be used to modify the inner and outer foot, making it perfect for operating with diverse thick fabric. With its advanced capabilities and beautiful stitches, it is a must-have for any sewing fanatic. Whether you're running on a simple assignment or a complex one, this system will provide you with the precision and accuracy you want to create lovely outcomes. Its person-friendly interface makes it clean to perform, even for beginners, whilst its durable production guarantees that it's going to closing for future years.
Enquire Now
Your email address will not be published. Required fields are marked *
JACK 2030 Sewing Machine